Mačací strom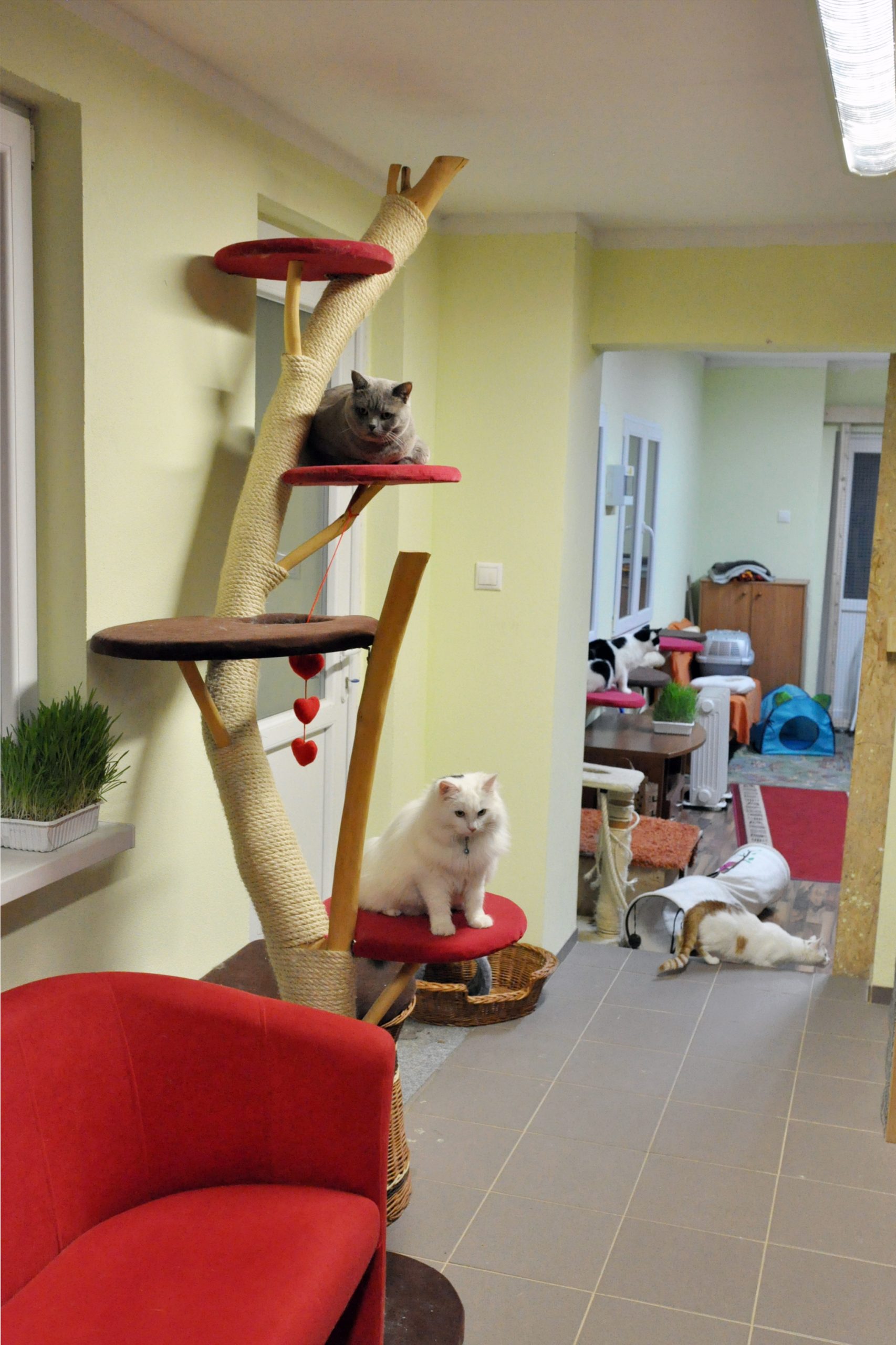 Škrabanie a brúsenie si pazúrikov je pre mačku absolútnou prirodzenosťou. Je dôležité mať v prostredí, kde žijú mačičky dostatok predmetov na ich brúsenie. Škrabadlá s vertikálnymi i horizontálnymi plochami na škriabanie su super.
Ale top v mačacom rebríčku u nás je mačací strom. Je to najobľúbenejšia vec na našom ihrisku. Je to miesto, kde môže prebiehať divoká naháňačka, zaujímavá lovecká hra, príjemný oddych a samozrejme brúsenie pazúrikov.
A ten, kto sa dostane na najvyššiu poličku je na chvíľu kráľom/kráľovnou nášho hotela a sleduje dianie pekne z výšky .
---